The Collective Expo Appearance
On August 17th, the moment arrived: The Startup Club, StartupDorf e.V., showcased itself with an impressive 322.9 sq ft joint booth at the Digital Demo Day (DDD) in Düsseldorf. Organized by the digihub Düsseldorf/Rheinland, a close partner of StartupDorf, the day promised to be a true celebration of digital innovations!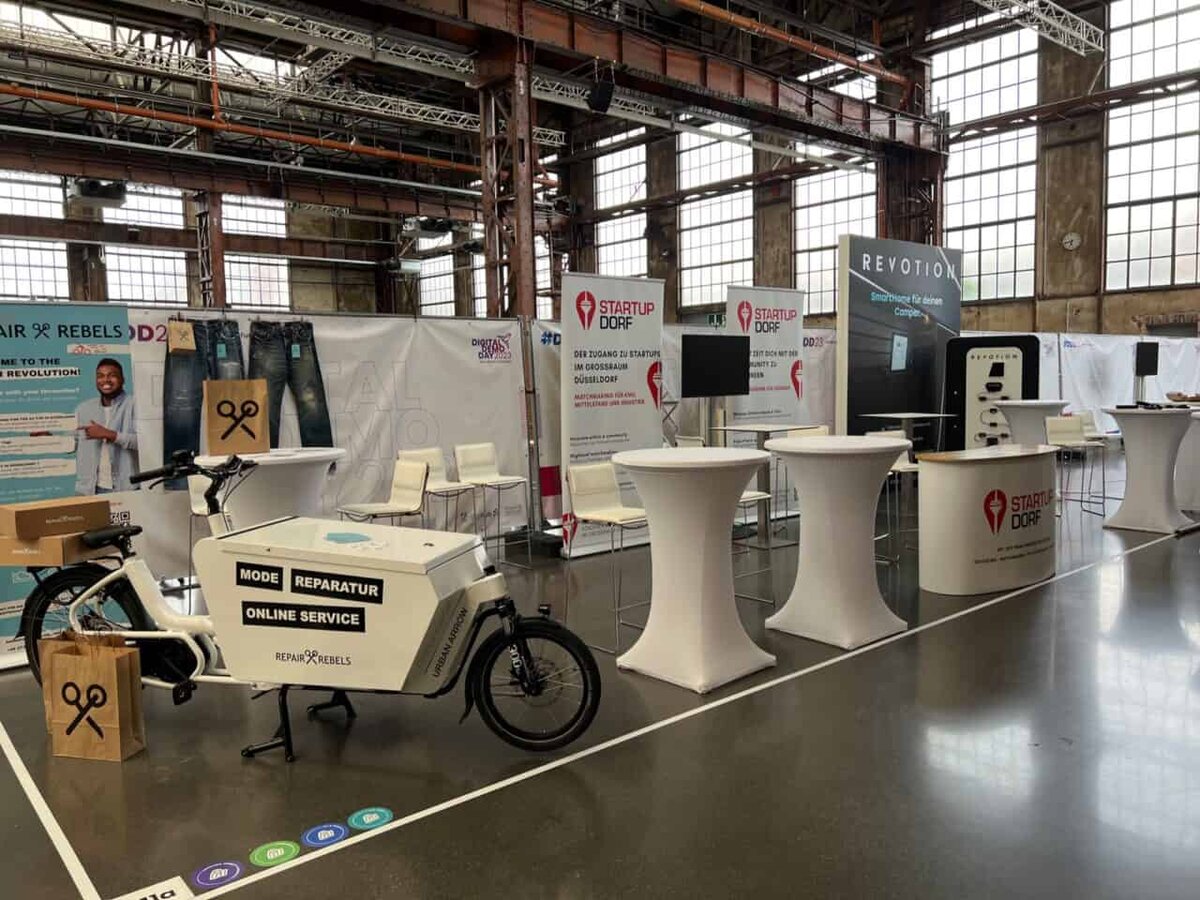 Club Solidarity in Action
During the setup day on August 16th, we once again experienced the strength and communal spirit of our club. Our motto "By founders, for founders" resonated throughout every corner of our booth. This special moment was capped off with a shared snack and lively discussions among founders.
A Glimpse at the Booth: Repair Rebels & Revotion
With their distinct cargo bike, Repair Rebels undoubtedly stole the show for many, while Revotion seized the opportunity to showcase parts of their innovative control and infotainment system. This also served as a prime chance for them to test their expo stand before gearing up for the major Caravan Salon in Düsseldorf.
From Venturelabs, cellgrid to Small World Social Travel – our members had the perfect platform to introduce their thrilling products and projects. The booth quickly became a hotspot for conversations, networking, and enlightening discussions.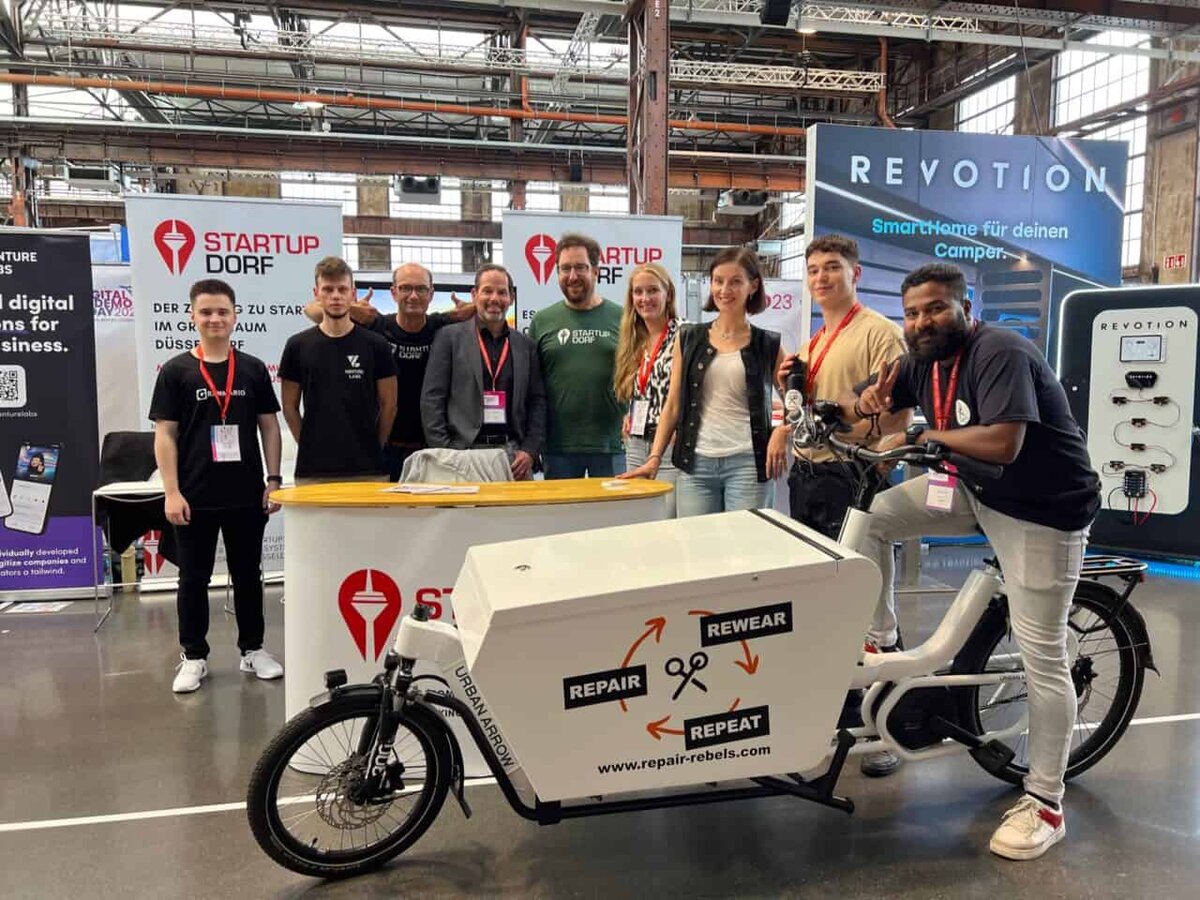 A Day Full of Encounters
Whether they were old companions, current sponsors, or potential new members – the StartupDorf booth was consistently buzzing and offered a space for inspiring encounters.
The expo day ended sweetly with honey from Venturelabs and countless rounds of coffee. But that wasn't all that made the day truly remarkable. As the final hours waned, numerous visitors and members kept gathering around the booth, reflecting on the day's highlights and discussing intriguing new projects and ideas.
The spontaneous interview sessions for our Entrepreneur in Residence job openings were especially striking. It demonstrated that it's not just us, the current members of StartupDorf e.V., who are dedicated to cultivating a vibrant and innovative community. There are many out there just as passionate, eager to join and actively support the Grass Roots Initiative.
Representatives in the Limelight
Our StartupDorf representatives, Fabian Braun, Martin Boden, and Hanns Tappen, were continuously engaged in conversations, at times accompanied and represented by dedicated founders in the club, such as Corinna Klus and Christian Wenzel. They proudly represented StartupDorf, conveying our vibe and our "For Founders, by Founders" motivation to many interested attendees.
A Thank You to All Visitors and Supporters
It was refreshing to see familiar faces like Peter Wiedeking and Lukas Brinas again, as well as our current sponsors, such as FGS Global with Kim-Kea Schulte or Carsten Lenz from S&P. These reunions and networking sessions were a testament to the tight-knit and supportive nature of our community.
Special thanks go out to Peter Hornik, Klemens Gaida, and the entire organizational team of this year's DDD – we're eager to return when next year's event, rebranded as the "Future Tech Fest," draws thousands to Düsseldorf once again.