Recently I was asked about the topic of scale-up. I would like to share my thoughts on this with you today in a few lines and try to explain A) what a scale-up is and how it can be differentiated from a startup and B) which team-related reasons can lead to a startup being more likely to mature into a scale-up.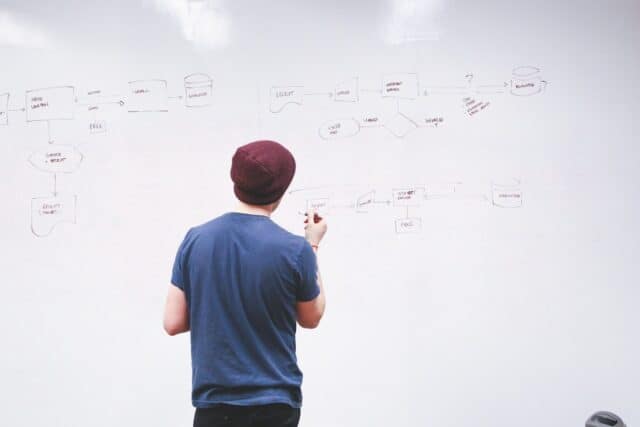 A. What actually distinguishes a scale-up from a startup?
In a simplified definition of the terms start-up and scale-up, the following differences can be mentioned:
A startup is a company that is in the early stages of determining product-market fit, experimenting with customer segmentation, and working toward a positive contribution margin. (Product-Market-Fit)
A scale-up, on the other hand, is a growing company that has already validated its product in the market with a clear understanding of the customer and has proven that the economics of product sales per unit are in place using an appropriate business model and that the growth process can be scaled dynamically. (Product Market Fit + a sales model that is scalable and profitable).
The phase between startup and scale-up can be described as a kind of transformation within the entire corporate lifecycle. A scale-up is basically a startup that has reached the next level. Where the business hypothesis is proven, the business model is building traction so that a sustainable development and growth story can be told on a significant scale, which is then often accompanied by internationalization of the business.
The following other characteristics to distinguish, can be used, which are often mentioned in addition to Product-Market-Fit + scalable and profitable sales model:
different levels for investment rounds (funding rounds)
a closer assignment of roles in the team (clear team roles)
increase in the number of heads in management and hierarchy level (corp structure and management experience)
BI and other business systems are introduced (scaling systems)
Employee stock ownership plans (ESOPs) are introduced for talent acquisition and retention
Advisory and supervisory boards are installed with management know-how for the further scaling process
B. What team-related reasons play a role in increasing the likelihood of maturing from startup to scale-up?
Comparing two startups that launch together at the same time, the chances of success to scale up are believed to be greater for the startup that has a founding team that has the following characteristics, or considers and fulfills the following when building their startup:
A suitable composition of the founding team. Diverse skills and backgrounds. Diversity and experience from previous growth-oriented startups are usually indicators of faster and more sustainable growth and thus a key for a potential scaling process to scale-up. This is a factor that can be influenced by the team at the beginning of the founding process through a suitable composition and which, for example, greatly reduces the risk of later personnel corrections in the founding team.
An authentically developed and lived corporate vision of the top management leads to better talent search, talent selection, work and pioneering performance of the growing startup team as well as to clearer communication with the market. Accordingly, a leadership behavior "that aligns values, words, and actions" is another key factor, along with diversity and prior startup experience in the founding team.
A high speed with which an achieved status quo is challenged again and again for further optimization. In other words, more and better decisions at shorter intervals through structured processes lead more quickly to the desired product-market fit and thus to the beginning of strong growth of a scale-up to a profitable business.
There are many ways to start a startup, in the set-up the course is often set whether a startup actually has better chances to reach the next level "scale-up". Since the start of StartupDorf in 2013, some of our association members have made the step and are even successfully internationalizing as mature scale-ups or celebrated an exit.
Let's keep in mind: It is still not easy to reach the scaling phase, but it is clear that early networking among founders makes it more likely to go level-up. StartupDorf accelerates some processes here and also offers real #FoundersFirst help in the later life cycle (Mentoring, Dorfschule, Master Classes).
In the last few years, a number of European and international, sometimes very different, offers/programs tries to support the founding phase of a startup. It can be stated that it has never been easier to start with these programs, but it is becoming increasingly difficult to scale.
StartupDorf has been focusing on this circumstance for a long time and creates the right support for founders in every phase with its own offers and those of its supporting members. From the idea and conception phase to the founding and scale-up / grow-up phase.